The 2021 Dodge Ram 1500 Rebel TRX is storming into the off-road performance pickup truck class, and all indications seem to point to this concept truck getting maximum ratings when it makes its debut. Ram has not released a detailed report of what the TRX will include or even look like, but it will definitely pack some incredible power that will rival the current leader in the category–the Ford Raptor.
Ram 1500 Rebel TRX Concept
The Ram 1500 Rebel TRX pickup truck will offer some stiff competition to the Ford F-150 Raptor, which sits atop the rankings of off-road performance pickup trucks. It is almost guaranteed that the Ram 1500 Rebel TRX will include a Hellcat 6.2-litre V8 engine, which offers incredible power in the form of over 700 horsepower and 650 lb-ft of torque. This will offer capability in the area of 5,216 kg towing and 816 kg payload. The transmission is likely to be an eight-speed automatic in most configurations and come in both 4×2 and 4×4 models.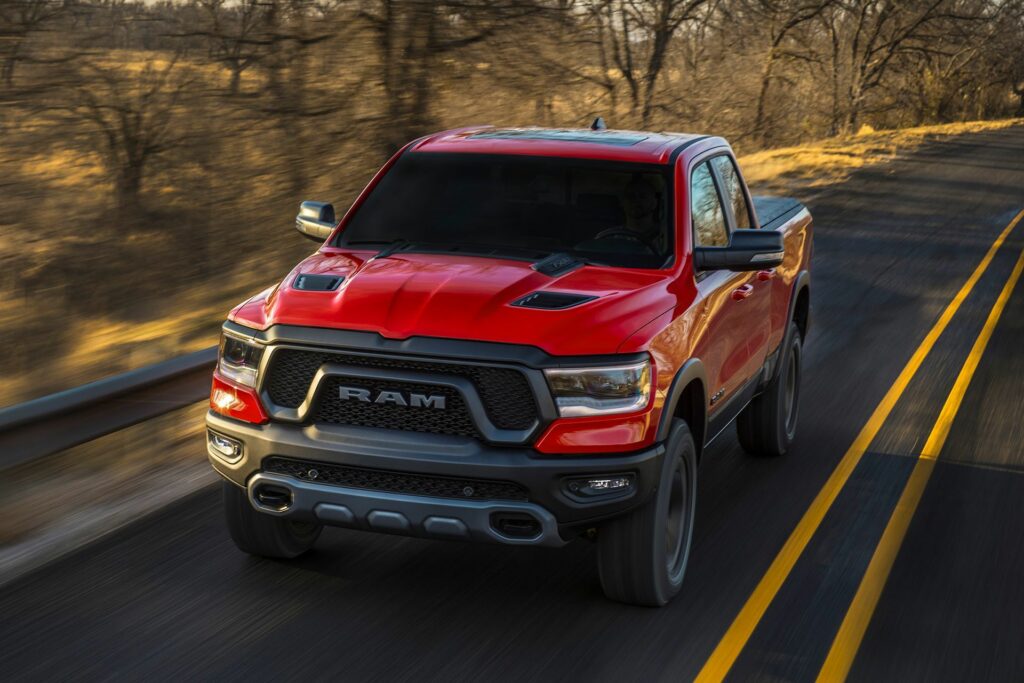 Refined Quality and Safety
While specifics are unknown, the current Ram 1500 Rebel truck offers a glimpse into what buyers can expect in the TRX. The cabin will be richly detailed, filled with high-quality materials, and impeccably insulated to reduce road noise. The infotainment system will most likely support Apple CarPlay, Android Auto, and a Wi-Fi hotspot and feature a substantial touchscreen for controls.
Ram offers many driver-assistance features in its current model line-up, so it is assumed that the TRX will follow suit with both standard and optional technologies such as adaptive cruise control, blind-spot monitoring, lane-keeping assist, a rearview camera, and more.
Ram 1500 Rebel TRX Review
From all indications, it seems that the Ram 1500 Rebel TRX pickup truck will be the most powerful, capable, and well-equipped truck available on the market. With the 6.2-litre V8 Hellcat engine and the high-tech features rumoured to be included in the TRX, Ram is sure to push its way right up the rankings of the performance pickup truck class. The Rebel TRX is estimated to start around $56,000, and the perfect place to check out the new model is Listowel Chrysler.